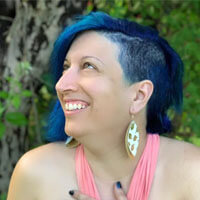 Minessa Konecky
---
Marketing Strategy
Email Strategy
Email Funnels
---
Pricing:
Pricing is project based
Minessa Konecky is a transformation coach, writer, founder of the Social Strategy Squad, co-host of the Friends in our Phone podcast, and creator of the Roadmap to SuccessTM bootcamp. She spent the last several years helping female entrepreneurs successfully integrate business into their lives without letting it take over entirely. Her mission is to empower businesswomen to design and live the life they want to right now by using an effective blend of mindfulness, neuropsychology, social media know-how, and a f**kton of 80s and 90s pop culture analogies.
A New Englander who prefers to drink iced tea from supes fancy glasses, she lives next to a cemetery with her 3 dogs and husband, where she enjoys morning walks, meditating, and binge watching post-apocalyptic sci-fi and fantasy TV shows.
How can Direct to Success help you?
Build your marketing plan from the ground up
Troubleshoot your email strategy to improve conversion rates
Create email funnel courses with product upsells
I specialize in women-owned small businesses
Get in touch