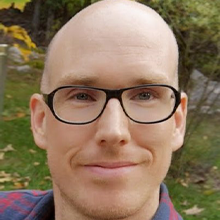 JM Begin (Jean-Marc)
---
Google Ads
SEO
Web design
Email Marketing
Content creation
---
Pricing:
Hourly rate and per project pricing.
Hourly starts at $50/hr and our smallest monthly marketing package starts at $99/mth.
Let's work together to create a business that provides the efficiency and clarity you've been looking for, so you can build your empire.
Our team is transparent, we can provide full reports whenever you'd like. You'll know how your marketing efforts are doing and if there is anything that's a concern, it will be addressed professionally and in a timely manner.
As serial entrepreneurs, we know what to focus on. RPA: Revenue Producing Activities.
Let us help you get where you want to go!
How can Profit Parrot Marketing and SEO Company help you?
Email marketing.
Website, branding and awareness development.
Social media, SEO (On site and off site), PPC, content, publishing automation and more.
Website fixes.
Business strategy design.
Get in touch